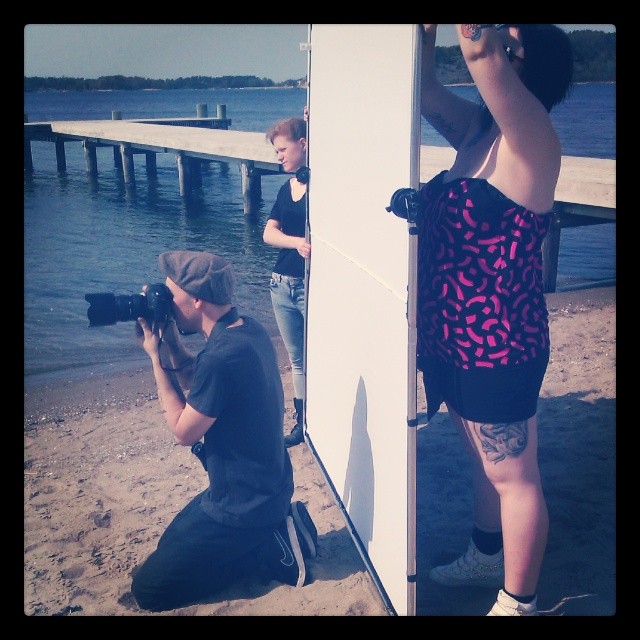 Ever since my last day as a tailors apprentice I have been crazy busy.
Calculated I had 60 swimsuits to make and 27 bikinis in 4 weeks time, yikes!
I also held a photo shoot for the new swimwear colors for this year. Organizing 7 people, having meetings and fittings with everyone before the shoot, finding props, scouting locations and getting permission from the beach all takes some time. But I had a fantastic team and all turned out great!
Now I need to get the swimwear that will be sold in stores done. I was going to get help from a factory but for some reason they decided not to do the bikini tops they were supposed to and has after sending me 6m of too little fabric not been heard from. So I'm doing the best I can with what I have. 50 swimsuits done, 27 bikinis almost cut and somewhat stared on I have 7 days left now. Wish me luck!